Down Time is my first solo travelling exhibition in Asia. Starting from a printing studio & Gallery レトロ印刷Jam in Osaka to Perhaps Gallery in Saga and currently showing at ODD ONE OUT Gallery in Hong Kong.

In this exhibition, I explore the themes of stillness and relaxation in defense of laziness. This project (comprised of paintings, screen prints, publications and sculptures) celebrate stillness, quietness and the value of doing nothing.

Practices such as meditation and mindfulness are enjoying a renaissance in the West, where modern lives are goal based, chaotic and often lacking in moments of stillness.

While these practices are ostensibly of Eastern origin, attitudes to personal growth in the East are still characterised by hard work and labour. Through these works, Charlene is exploring and celebrating the moments in between, and the power of relaxation.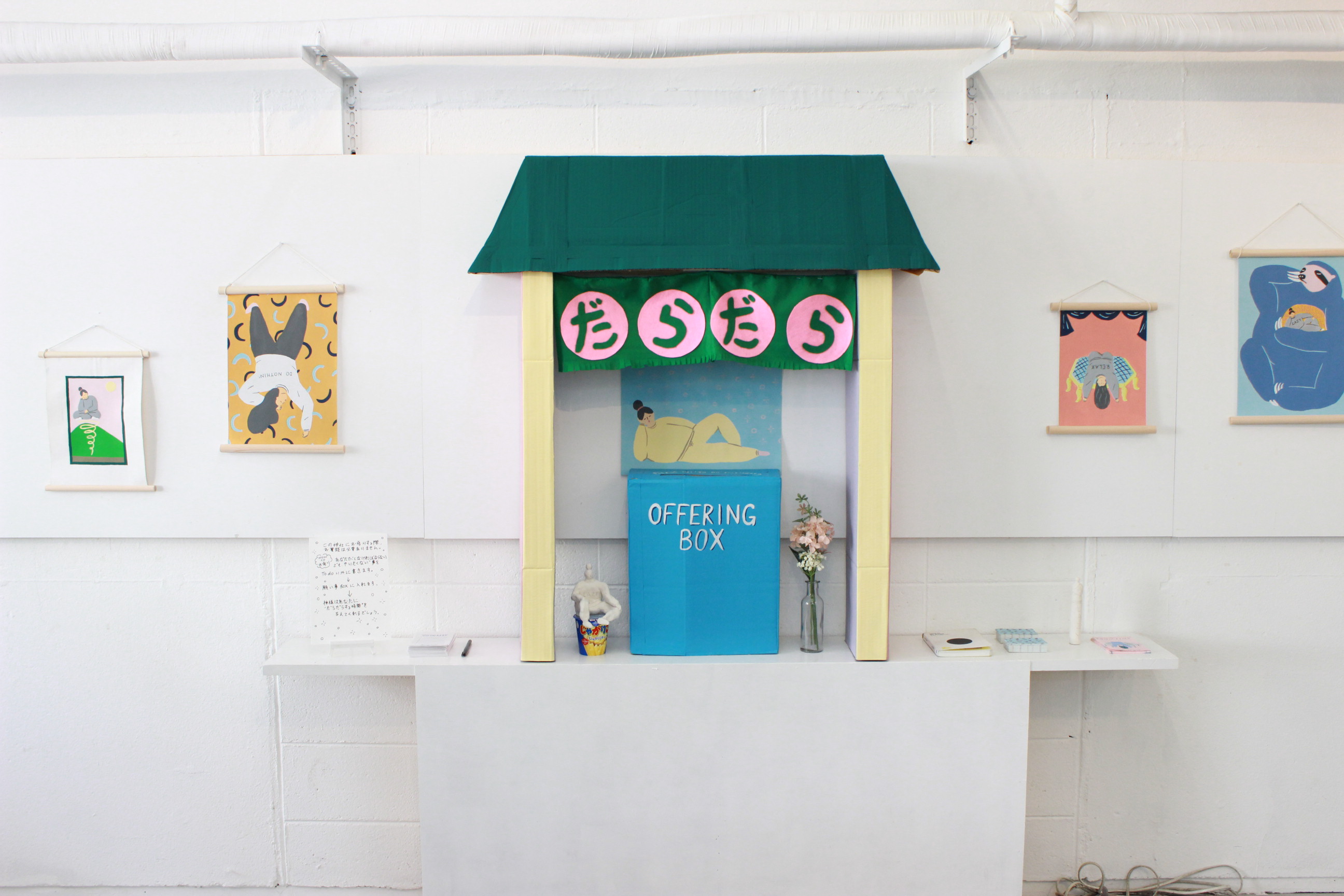 だらだら神社 (Lazy Shrine)
2016
Lazy Goddess Ceramic Statue
2016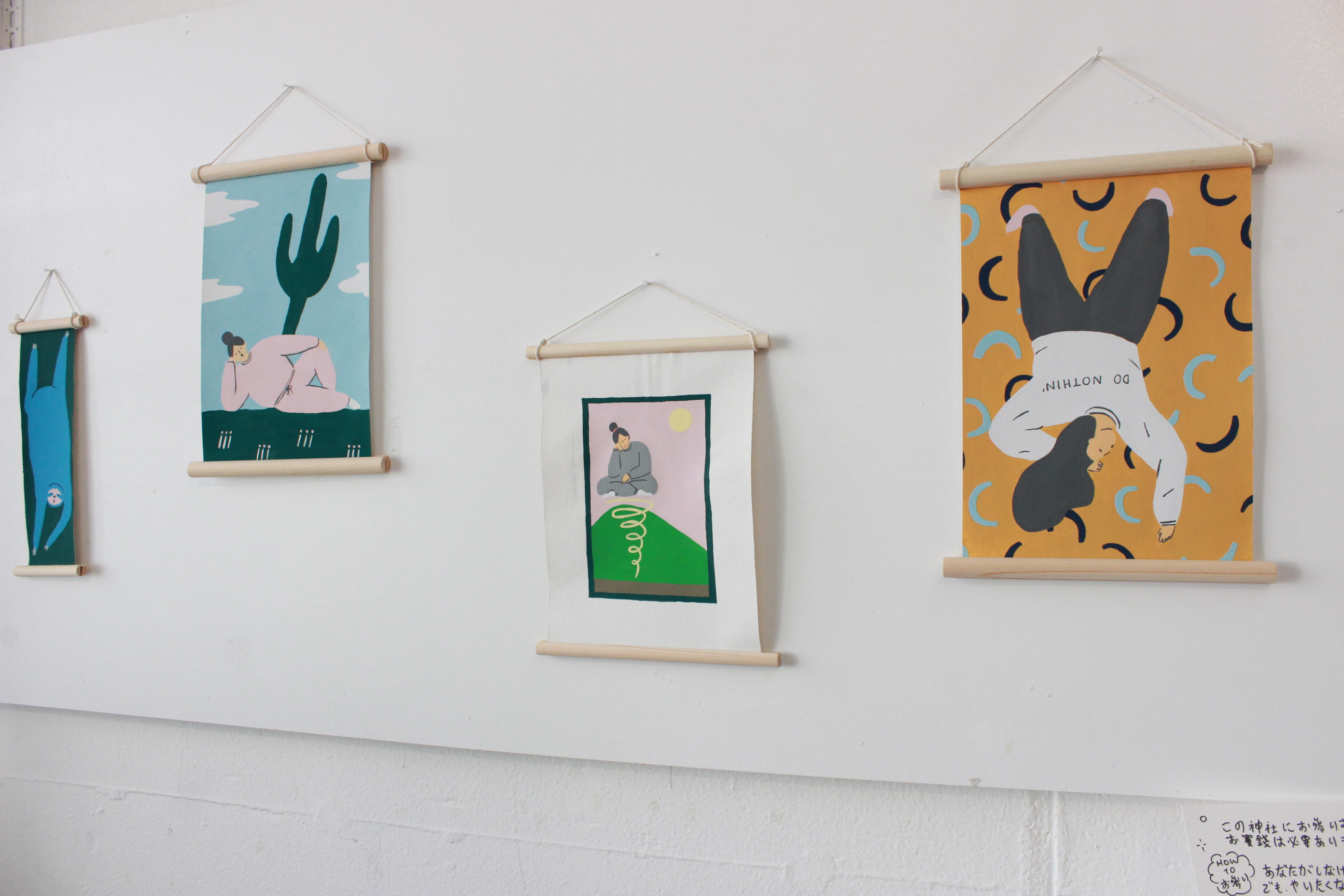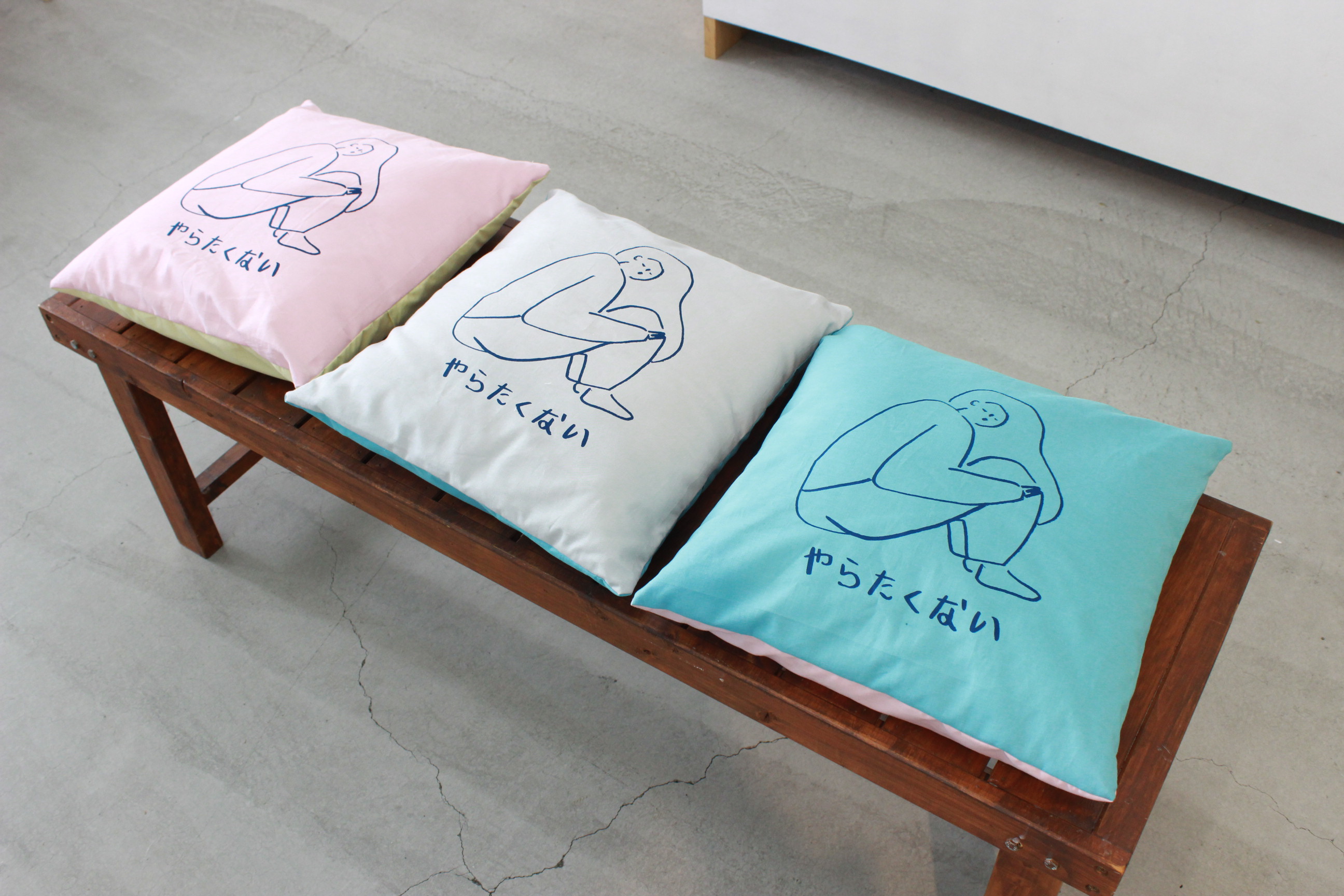 "I don't want to" handmade cushion
2016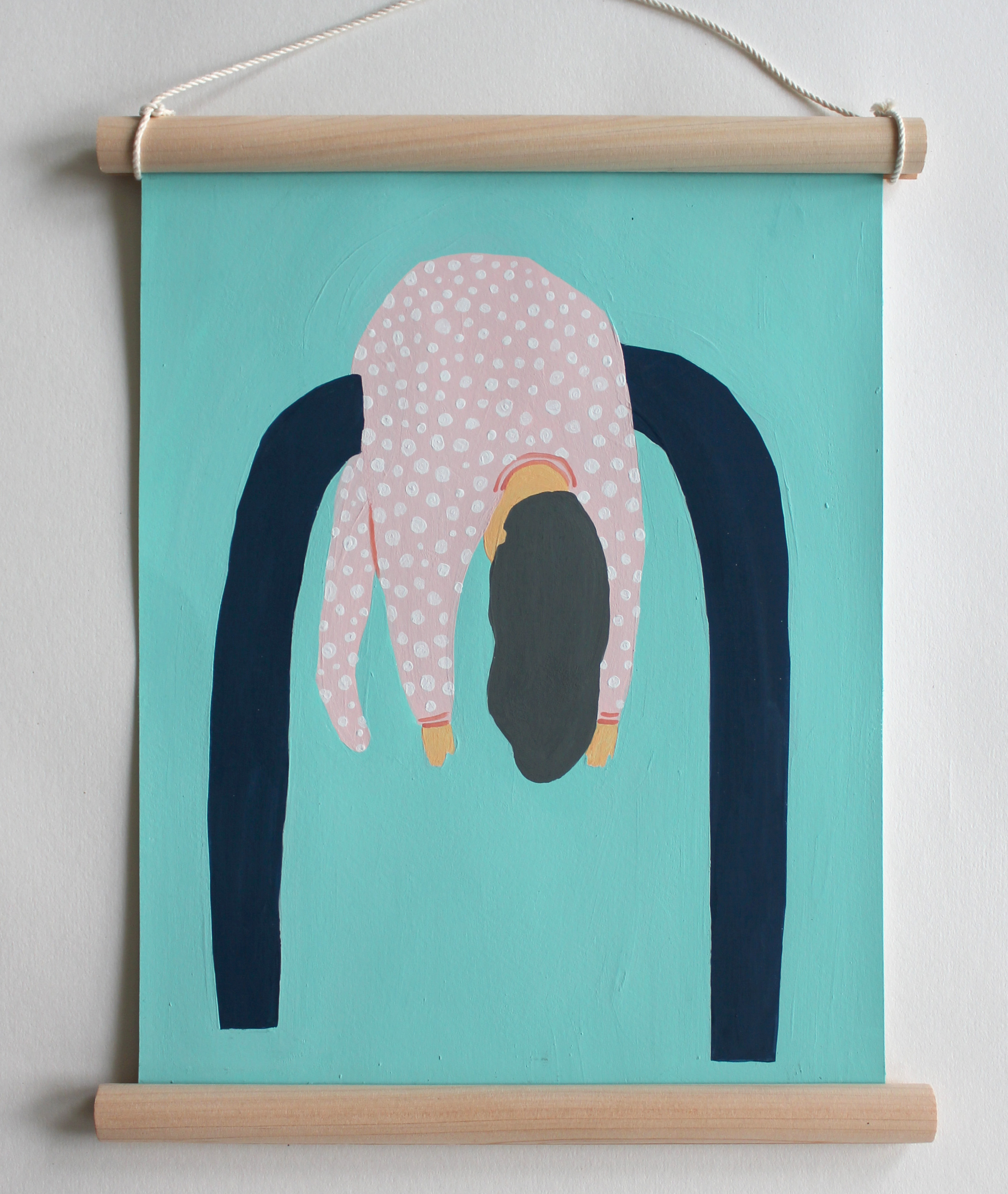 Hanging on, just about
2016


Relax goddess shows you how to relax
2016
Slothful wish
2016
CBA
2016


Here I lie with the slowest plant on Earth
2016


Do Nothing is good
2016


You wish you can be hugged by a sloth
2016